I opened up the world wide web this morning and almost had my eyes poked out by these Upton Hindenburgs:
I hadn't even had my first cup of Folgers dark roast yet — and I really need my joe to operate, guys — so I certainly wasn't ready for that kind of boobage to slap me across my tired, squinty-eyed face.
Those beefers are getting bigger though, right? You all see this development too, no? Unfortunately for Ms. Upton, and even worse for the red-blooded Americans that so rightfully admire her work, those enlarged chest cannons are a byproduct of some winter weight. Even more to the point, they're a byproduct of Kate's natural propensity to just be a bigger girl. And let me be clear, there is nothing wrong with a little extra-to-love weight. Many guys like a full-figured lady friend. She's a model, though. A model with a soon-to-be short career.
You know these supermodels are informed of their photo shoot schedule months in advance, too. This is Kate's body after some preparatory dieting and exercise, I would have to assume.
The above photo is from her recent Antarctica photo shoot.
We're told Upton and a camera crew boarded a private 10-day cruise from Argentina to Antarctica for a super-secret Sports Illustrated cover shoot. The cruise departed November 29th and returned December 9th.
She's only 20 years old. T-W-E-N-T-Y.
I hate to even say it, but her body shape is paralleling eerily with the late Anna Nicole Smith. They even look alike in the face, guys.
Look at "Cat Daddy" Kate:
Look at bouncy tits Kate:
Look at handbra Kate:
Look at "Teach Me How To Dougie" Kate:
Look at swimming Kate:
Look at tit-adjusting Kate: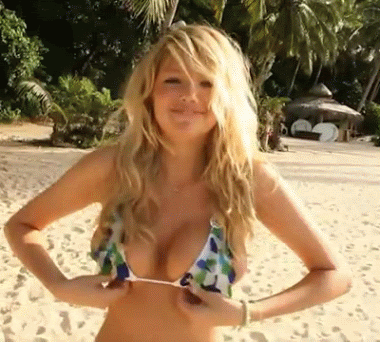 Look at hard nipple Kate:
I'm gonna miss all those Kates, man. You will, too. Enjoy her while she lasts, because she only has a couple years left in the spotlight. And can we track down a photo of Mrs. Upton, as in Kate's mother? Her shape might shed some serious light on what to expect in Kate's future.
I imagine it's not going to help her cause.
[Source]

***
Follow @RogerDornTFM