======= ======= ====== ====== ====== ===== ==== ====== ====== ===== ==== ======= ======= ====== ====== ====== ===== ==== ====== ====== ===== ====
Sex, my favorite physical activity following intense matches of bocci ball with my cousin Brentwood Duckworth IV at the Newport Beach Sun Club, can be grueling on the body. It really works up the appetite, gets me in shape, and allows me to pump out GoodContent™ to my millions of FratFans.
But like everything else in life, you might need a little advice to improve your sex game. Here are some worthwhile tips:
Light choking is surprisingly nice
Like this?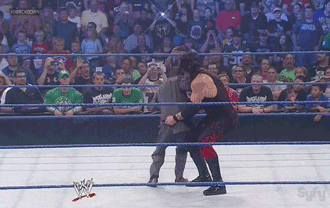 Sex in the woods. Up against a tree or on top of rocks. If you're a little bruised/scratched, it's a delicious little reminder
That sounds pretty painful and pretty redneck.
For the ladies: anal.

Am a lady. With the right partner, with good lube and patience, you can have mind blowing orgasms rubbing your clit while being fucked in the ass. It's amazing.
Get on the butt stuff train, ladies.
(1) Gag (2) handcuffs (3) vibrator
Don't have this done on you, though.
Licking a woman's butt hole. It's a great experience especially after a nice clean shower. Their reactions are fantastic, and if you like getting a rise out of your partner this is the way to do it.
Poop comes out of that hole. My mouth will not go near it.
Having a tongue inserted into your anus and wiggled around enthusiastically.
Seriously, stop eating ass.
No joke, as a dude, getting your prostate stimulated. I am just about as heterosexual as a guy can be, but having my wife stick a finger in my asshole while she's giving me a blow job is the best thing ever. We have even added a small butt plug into our sexy times on occasion, and it's fucking amazing as well. For her and me.
From finger to butt plug. Next they'll be trying a dildo.
Light bondage. You learn a lot about your partner and what works when they have control for a bit.
I like to tie them up to the bedpost, walk out, and never call them again.
My lady friend goes insane whenever I tell her to lay still in bed and let me massage her with some cream or whatever similar. Whenever she gets frisky I swat her hands or hold her still, upping the tone of the massage slowly, teasing her but without penetrating her in any way. That until she just loses her shit and jumps me like a rabid monkey. I think that nothing gets a woman horny faster than not letting her do what she wants with you
This is why I don't let my lady take me shopping. It gets her horned up.
Masturbate without looking at porn.
What kind of psycho does this?
Inserting the penis into the vagina.
A very underrated sex move, IMO.
The Hitachi Magic Wand.
Marvin Gaye.
I'd go with something a little more intense, like Slipknot.
Creampie
Personally, I love a good coconut cream pie.
Find yourself a squirter.

Who the fuck cares if it's pee. It's awesome.
I bet squirters also enjoy R. Kelly's music.
Road head on a long drive.
That's how accidents happen, man.
If you're having sex without a condom and intend on pulling out, pull out a little bit earlier. While you're finishing the job on yourself, keep your stuff really close to hers. Basically, while I'm jerking myself off, the back of my hand (my knuckles, really) are rubbing her p***y.

I have started doing this with the last two girls I've been with. Both will *orgasm* virtually every time, one of them gushes. It's a good way to get simultaneous orgasms.
This is my new go-to sex move.
To read more awesome sex tips, go here.
[via Reddit]