So this is Alex Buccilli, outfielder for the Coastal Carolina Chanticleers. He's a .274 hitter with minimal power from the left side, and THIS is what he looks like when he steps into the batter's box:
This is the most ridiculous, unnecessary batting stance I've ever seen. Ever. It's like he is intentionally making his body work extra hard before getting into actual hitting position. That's got to be so uncomfortable. No real reason for it whatsoever, and I won't listen to any argument that disagrees. You know his quads and hammies are just on fire when he squats down into place and holds it until the pitcher delivers, like Jeff Bagwell times a thousand.
And for what? To look like a complete asshole?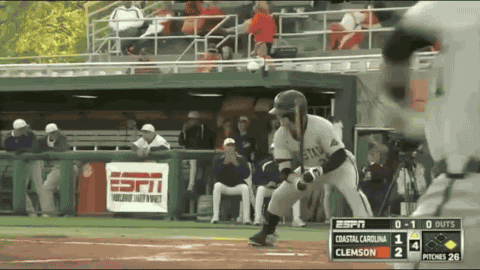 So cocky. So arrogant. Such an asshole. I love this guy.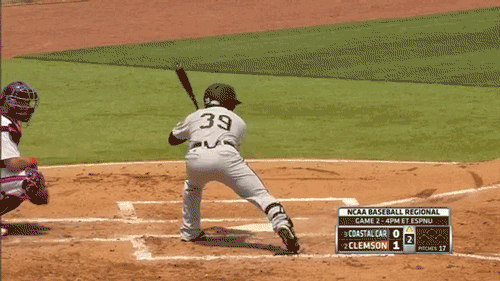 Dude deserves to get ear-holed every at-bat, but that's some real baseball swagger right there.
[via Bleacher Report, Twitter]
***