I don't participate in No Shave November. It's not entirely by choice, however. It's just that I grow facial hair like Johnny Manziel says no to a good time — I suck at it. I'd repulse everyone in my life by before the end of the month. After three weeks of not shaving, I'd look like a newly-pubescent Hispanic kid, except I'd be the one in the group of multiple newly-pubescent Hispanic kids that stood out as the worst at growing facial hair, so all the others would make fun of me. I gotta keep it clean.
Dan Bilzerian (@DanBilzerian) doesn't have that problem. Bilzerian, according to Google, is "a venture capitalist, gambler and film actor." He plays professional poker. He can also grow a man beard. And guys with man beards get to sit front row at the World Series of Poker and get their man beards stroked by attractive women. It's one of the perks.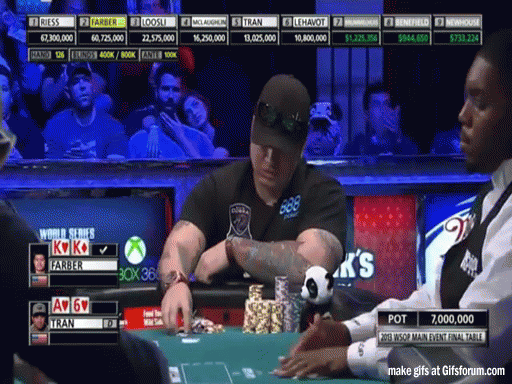 Don't ever shave that thing off.
[via Uber Humor]
***