======= ======= ====== ====== ====== ===== ==== ====== ====== ===== ==== ======= ======= ====== ====== ====== ===== ==== ====== ====== ===== ====
Members of Phi Kappa Psi at Northern Illinois University have been staying on watch until early hours of the morning at their house on Greek Row. The reason? They were concerned for their safety after gang-related graffiti markings were spotted in the area.
The gang is a nasty one. They strike fear in the eyes of everyone that dares cross their path, and those who don't respect them are dealt with accordingly. They travel in packs, by longboard, and they keep a plethora of weaponry in their many shorts pockets. Their letters: G-D-I.
From the Northern Star:
Between March 23 and March 30, a photo of a vandalized dumpster was posted on Facebook. "GDI" was spraypainted on the dumpster. GDI — "goddamn independent" — is a term used for students who aren't affiliated with Greek life. The people who shared the photo mistook the letters to mean Gangster Disciples, a Chicago gang that has been around since the '60s.

Some thought the tag meant the GD's had begun their initiation process, which people feared would involve initiates assaulting, raping or killing people.
George Shakro, the chapter president of Phi Kappa Psi, explained that members of the fraternity were "concerned and on edge" about the GDI activity in the neighborhood. "Several brothers, including myself, could not sleep that night," Shakro said. "[We] tried to find anything that could be used as a weapon, and [we were] constantly checking windows and doors to make sure nothing was going wrong."
Get it the fuck together, Shakro.
After a brief, very unnecessary, and really funny investigation, NIU Police Chief Tom Phillips released a statement saying the letters were "associated with anti-Greek life sentiments, not gangs."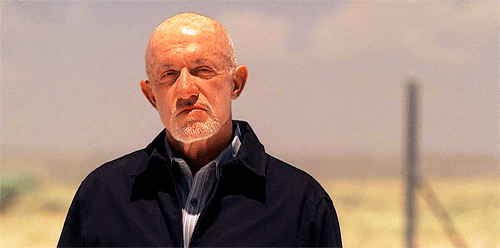 h/t @KYBlackout
[via Northern Star]