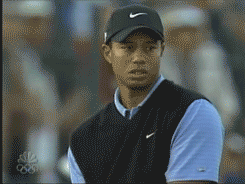 Our buddies over at DraftKings are holding a special contest just for TFM where you can enter for a shot to win $20,000 in this week's PGA $100K Medium King of the Course contest. If you're new to the game, fantasy golf is easy to understand. Even your mom could get it. You're given $50,000 in cap space to select the 6 golfers you think will accumulate the most points. Points are based on how well a golfer does – lower the score on a hole, higher the points.
The entry fee for the contest is only $20. You can't beat the return on investment that DraftKings has to offer. First place in the PGA $100K Medium King of the Course contest will take home $20,000 in cold hard cash. Outside of Wall Street, where else can you make that kind of money for sitting on your ass and clicking the mouse a few times?
Go sign up now to see if you can beat me at my own game and earn your shot at $20,000, or go live under a rock. Get in before the contest fills!