The pairing for Capitol One's "The Match" was announced a few weeks ago, and it looks to be an exciting face-off between the old QBs and the young ones as Patrick Mahomes and Josh Allen will take on Aaron Rodgers and Tom Brady. With The Match less than a week away, the QBs are out on the course getting practice rounds in, and Tom Brady posted a video filmed with a drone that sees him sink a hole in one.
"This is why you film every shot on the course," Brady captioned the video.
Patrick Mahomes responded, seemingly believing the footage, saying "Not gonna lie pretty impressive… too bad you wasted it a week early…"
Josh Allen didn't seem to share Mahomes's sentiments of belief, as he replied to that tweet with a classic Adam Sandler Mr. Deeds "Ba Ba Ba Bullshit" GIF: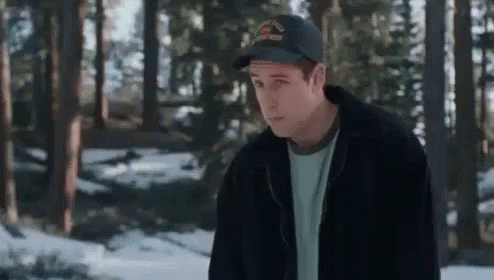 You love to see some pre-golf match trash talk going on, and I'm of the same belief as Josh Allen: that video is complete ba ba bullshit. Even if it did happen, this is an awesome way for Allen to get into Brady's head before the match. He and Mahomes have already stated that they think they're the better teammates because there's no competition between the two of them, which apparently can't be said for Rodgers and Brady.
The Match will be played on June 1st and broadcast on TNT as well as truTV.