There's a water tank in Kingsland, Arkansas with a silhouette of Johnny Cash on it. Kingsland is Cash's hometown, and it's where he lived until he moved to Memphis, Tennessee, where he started his music career.
In March of last year, the town honored Cash by putting a life sized silhouette on the water tank, and yesterday a bullet hit the silhouette directly in the crotch, causing a leak that makes it look like the country legend is taking a giant piss all over his birth town.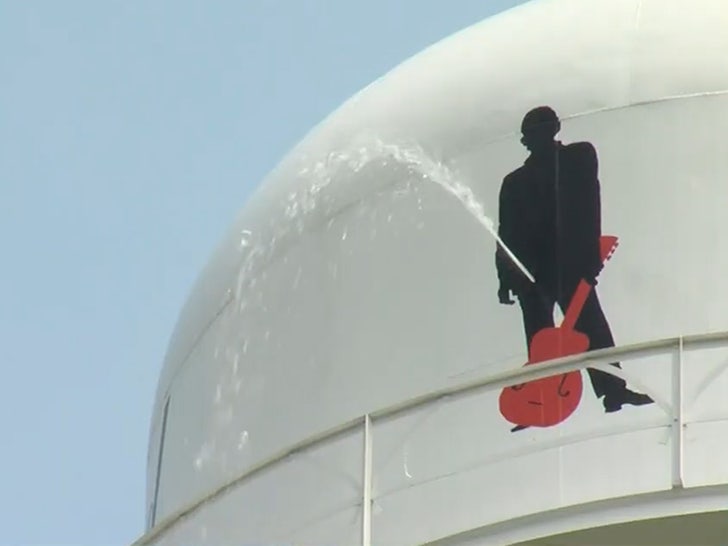 Kingsland police arrested Timothy Sled on felony charges, meaning the prank had incredibly major consequences, but it is, admittedly, completely hilarious.
It's going to cost about $5,000 to fix the leak, according to the town's mayor, Luke Neal. It's costing the town about $200 per day, as it's losing 30,000 gallons of water every day that the leak is still going, meaning that this fantastic prank is also incredibly expensive! The tank is expected to be repaired this week, though.