Harry Potter's F*ck Boy Summer – Book 1: The Sorcerer's Moan
Wake Up
It's 11:38am when I wake up with a pounding headache and morning wood. I grab my glasses off my bedside table and pick up my wand to take care of half of the issues I'm already facing. "Orgasmus," I say, pointing my wand at my flesh wand. After cleaning that up, it's time to get the day going, so I stand in front of my mirror and psych myself up for the day. I am freaking Harry Potter.
I've spent most of the summer so far living in the attic of my aunt and uncle's shore house. They treat me like I don't exist, which is fine by me because it makes it way easier to sneak muggle girls up to my room. Ginny's been hitting me up every day since we left Hogwarts, but a wizard like me can't be tied down for the summer when every chick out there wants to tug my wand. Seriously, I spent all school year grabbing golden snitches, and now I'm grabbing golden snatches.
Afternoon
I spend the rest of my afternoon watching naked witch-on-witch dueling matches online, and when the evening hits, I grab a cold butterbeer from the fridge to start boozing. Ron shows up around 5:45pm, and we decide that we're going to head to the OD tonight to meet up with some Ravenclaws spending the weekend in Sea Isle City, NJ. Ron's been wizrizzing on one of them since Hermione cut him off after he gave her chlamydia, but there's four more that I have to choose from. That's always how it goes for me. Chicks dig scars, and I've got a lightning shaped one on my forehead. Something about surviving a killing curse from the world's most powerful wizard just gets these witches going crazy over me.
Evening
When we get to the bar, I realize I haven't been here since I obliviated out on Tequila shots and used Fred and George's new "Gone Wild" charm to make all the girls in the bar go topless. Epic night that was, but I have to play it cool and stay pretty sober tonight because if I play my cards right, it could end in a threesome with Cho Chang and her roommate.
Ron sees the Ravenclaw girls, and we head over with a round of drinks on the house – knowing the imperius curse saves tons of money at bars. I totally ignore the witches and flirt with our server instead, and before I know it, these chicks are all over me. I hate to brag, but when you're "The Chosen One" sometimes bringing girls home is just too easy. We chill at the bar until about 1 in the morning, and that's when I say goodbye to Ron and apparate with Cho and her friend back to my room.
It's all going really well, except Cho's friend doesn't listen when I tell her (as hard as I know it will be not to) that she can't be too loud because my Uncle Vernon, Aunt Petunia, and cousin Dudley are all light sleepers. Pretty soon, Uncle Vernon comes sprinting up to my room as this witch is moaning "The Boy Who GIVES!" at the top of her lungs. I throw them under my invisibility cloak when Uncle Vernon bangs on the door, and after I get him to leave. I cast a silencer charm on the room and get back to work. All in all, a pretty typical night in the life of Harry Potter.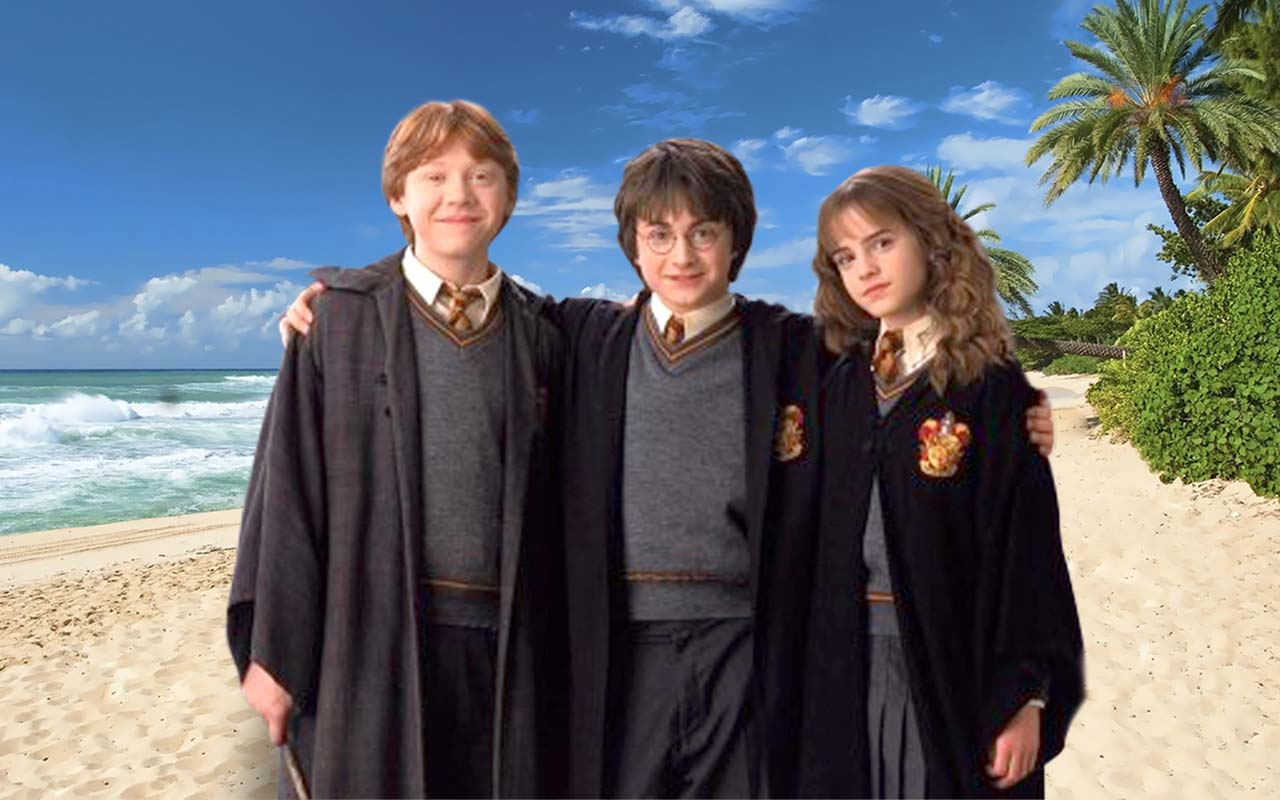 Surprisingly, J.K. Rowling didn't write this. It was actually Strokes.