The Stephen F. Austin women's bowling team should get its own reality show after this wild story.
Having won two national championships with two runner-up finishes in the past eight years, the SFA women's bowling team is by far the most successful program at the school. However, despite their success, the team is getting more spotlight now than ever before and it's not for the greatest of reasons.
Back in April, assistant coach Steve Lemke resigned from his role on the team due to having an inappropriate relationship with one of the girls on the team. Though the relationship was consensual and the girl was of age, that is not why this is such a big deal. Turns out, the head coach of the team was none other than Amber Lemke — Steve's wife.
Not only did Lemke cheat on his wife, but he did it with one of her players on a team that he had joined a full eight years after she took over as head coach.
Amber found out about her husband's affair when she saw a text message from one of the girls on the team pop up on his phone. Steve later resigned from the team in order to avoid being publicly fired.
While this story is definitely crazy, the thing that makes it television-worthy is the way Steve talks about the entire situation. When asked by reporters about the affair, Steve defended himself in a quote that sounds like it came directly from a Tim Robinson sketch.
"I knew it was kind of a no-no, but there's not a rule saying it can't happen," he said. "There's not a law saying I'm going to go to jail for doing something like this. There's nothing in stone. I guess it's just an ethics code, like we frown upon it, but there's no rule, there's no law broken."
I mean, tell me that answer doesn't sound exactly like this.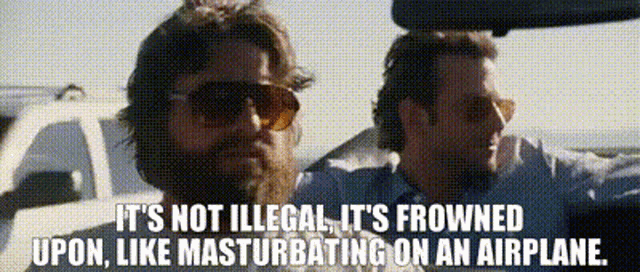 While he is correct about there technically being no state-law that bans coach-student athlete relationships in Texas, there is most definitely a school rule against it.
Steve was also asked about the apparent text message his wife found on his phone to which he gave an absolutely all-time response. "It didn't have anything in detail. It was just about how amazing I am, basically, in general perspective," he said. "Amber saw that and questioned me, and I got to the point where it just built up so much that I basically told her the truth after she dug through my phone."
This guy is just a dawg. I'm not saying I support coach-athlete relationships, but the confidence this guy has as an assistant coach to a women's bowling team is ridiculous. He cheated on his wife with one of her players, showed no remorse saying it was "frowned upon" but not illegal, and then flat-out complimented himself on how great he is. If that isn't some sigma-male shit, I don't know what is.
I will say that one thing no one has mentioned in the reporting of this story is the fact that he is an assistant to a bowling team. Who the hell knew that was a thing? What does an assistant do that the head coach needs help with? Can't be strategy, I'll tell you that much.
Anway, the Lemkes have since filed for divorce. Amber plans to return to SFA next season as head coach, while the unnamed player in the affair has run out of eligibility and since graduated college. As for Steve, being the top-dawg he is, I'm sure he'll get back on his feet quite quickly.